HI-PERFORMANCE ENGINE GASKET SET, M-6003-A429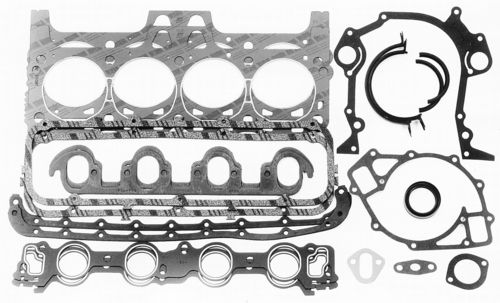 HI-PERFORMANCE ENGINE GASKET SET, M-6003-A429
HIGH PERFORMANCE ENGINE GASKET SET
Manufactured to Ford specs by Fel Pro®.
The kits include race-quality head gaskets and Print-O-Seal® intakes, oil pan and valve cover gaskets.
This kit also includes front and rear oil seals plus all gaskets for a complete rebuild.
This high performance gasket set is a must when rebuilding your Big Block Ford.