CYLINDER HEAD GASKET, M-6051-A302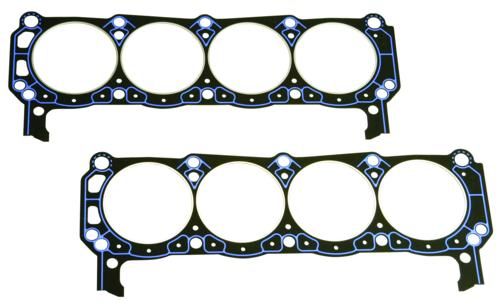 CYLINDER HEAD GASKET, M-6051-A302
CYLINDER HEAD GASKETS (SOLD IN PAIRS)
PART
NUMBER

CYLINDER BORE APPLICATION

BORE DIAMETER

GASKET DIAMETER

COMPRESSED THICKNESS

COMPRESSED VOLUME

NOTES

M-6051-A302**

(1)

289/302/351W Production-Type Cast Iron and Aluminum Heads

4.00"

4.100"

0.042"

9.1cc

4.00" standard bore "competition" gasket for cast iron or aluminum cylinder heads on 302 and 351W production blocks. Features solid metallic core with wire encased combustion chamber seal for applications. Surfaces are Teflon coated.