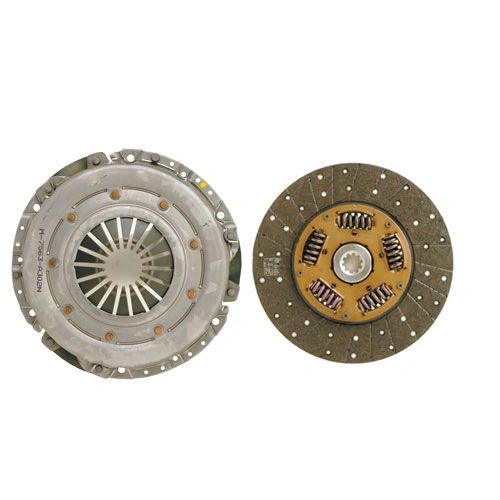 CLUTCH KIT, M-7560-A302N
Fits all 1986-01 Mustang GT, 1993-98 Cobra with T-5 or T45 Transmissions.
Consists of clutch disc, pressure plate and throwout bearing
Heavy duty diaphragm type clutch assembly with approximately 40 % more capacity than stock Mustang clutch.
Clutch disc has 1-1/16-inch - 10 spline hub.
OK to mix and match Ford Racing clutch discs and pressure plates but do NOT install a FRPP pressure plate with a stock disc or vice-versa as disengagement problems may occur.
Metric fasteners and dowel pins must be used with 10.5" clutches M-6397-A302
Clutches have NO warranty!
Also recommended Roller Pilot Bearing M-7600-A or M-7600-B.