BOSS 302 INTAKE MANIFOLD/ M-9424-M50BR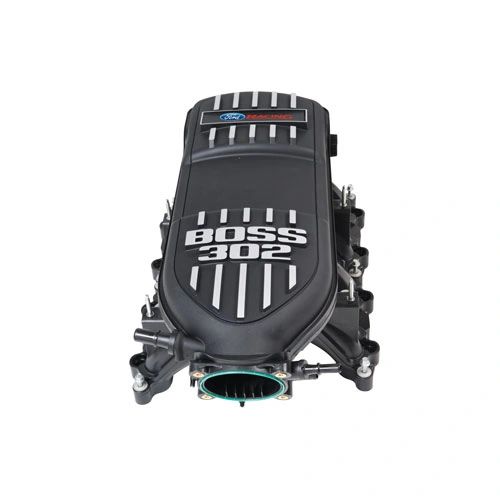 BOSS 302 INTAKE MANIFOLD/ M-9424-M50BR
TECH NOTES:
· Fits 2011-2014 Mustang GT with manual transmission
· Original equipment on Mustang Boss 302, 302S and 302R Race Cars
· Made from light-weight composite material
· Short runners for optimum flow at high rpm's.
· Includes unique Ford Racing intake badging
· O-ring intake gaskets included
· Boss 302 Intake Manifold Install Kit, Part No. M-9444-M50B, is recommended and includes the necessary production components to complete the installation. (Minor wiring harness modifications required)
· Calibration is necessary to prevent engine damage! Calibration not included!
NOTE: Boss inlet tube does not have provisions for aspirator tube hook up common to automatic equipped 2011-2014 Mustang GT.