52 LB/HR FUEL INJECTOR SET, M-9593-MU52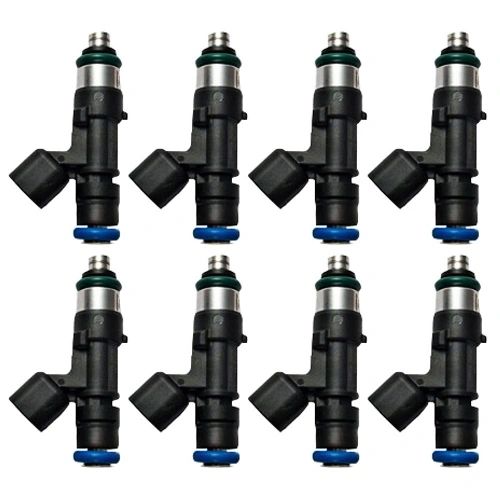 52 LB/HR FUEL INJECTOR SET, M-9593-MU52
· 52 lb/hr, 6-hole, high-impedance fuel injector with USCAR electrical connector
· Original equipment on 2013-2014 GT500 Mustang
· Eight injectors in a set
INJECTOR NOTES:
· Wrong electrical connector for your application? Try our M-14464-A8 Fuel Injector Adapter Kit
· Need help determining which injector you require for your application? Refer to EFI Tech Tips
About electrical connectors:
· The USCAR connector is sometimes referred to as EV6, which is a Bosch term for the generation of injector.
· Jetronic is the older style connector, sometimes referred to by the Bosch generation EV1.