302/351W "Z-HEAD" ALUMINUM - ASSEMBLED 63CC WITH 7MM VALVE, M-6049-Z304DA7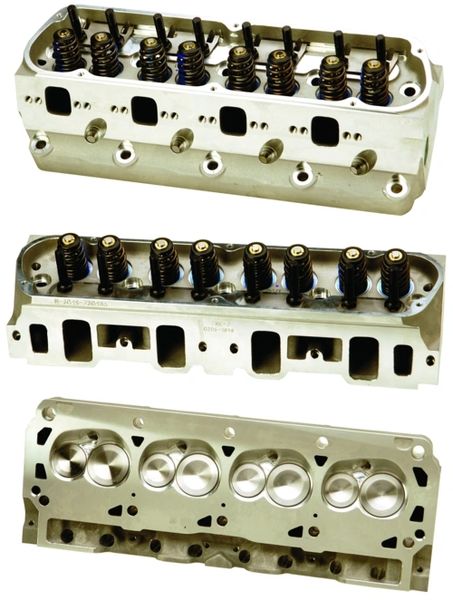 302/351W "Z-HEAD" ALUMINUM - ASSEMBLED 63CC WITH 7MM VALVE, M-6049-Z304DA7
Fits 302/351 Windsor engines

Cast from prime A356 T6 aluminum

Heads are cast with high-flow ports

20 degree inline valves

Premium stainless steel lightweight 7MM 2.02" intake

M-6507-D3047

and 1.60"

M-6505-D3047

exhaust valves

Uses PAC 1219X conical style valve springs with machined retainers and machined valve locks. Most hydraulic cams can be used with these springs.
· Valve spring closed pressure - 145 lbs. @1.800"
· Valve spring open pressure - 358 lbs. @ 1.175"
Includes laser cut guide plates

M-6566-Z304D

for use with 5/16" pushrods and 7/16" rocker studs

Steel alloy intake and exhaust valve seats

Manganese-bronze valve guides

63cc CNC'd combustion chamber

Intake port volume as cast: 204cc

Exhaust port volume as cast: 85cc

Accepts both tapered seat and gasket style 14mm spark plugs (Motorcraft AGSP-32-PP, Autolite 3924, 3925)

Requires

M-6564-F351

1.65:1 or

M-6564-G351C

1.5:1 ratio roller rocker arms with .150" offset intake pushrod cup (not included)

Raised exhaust port exit, custom headers may be required

Check piston to valve clearance including radial valve clearance before installing these cylinder heads on your engine

Uses Felpro® exhaust gasket part number 1487