2015 MUSTANG GT PERFORMANCE SWAY BAR KIT/ M-5490-E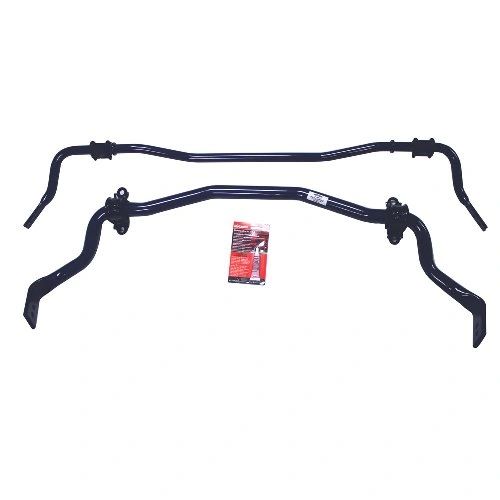 2015 MUSTANG GT PERFORMANCE SWAY BAR KIT/ M-5490-E
TECH:
Sway bar kit designed for increased handling and performance on 2015 Mustang GT coupe
Best when used with M-18000-F struts/shocks and M-5300-X springs (1." Drop)
Includes all mouting hardware and bushings
Included in the M-FR3A-M8 Handling Pack
Note: Some factory fasteners are one time use. Please reference a Ford service manual for reuse information and correct torque specifications.
SPECS:

Package Dimensions: 7 x 55 x 22
Package Weight: 33 lbs
Part Type: Chassis: Control Arms / Stabilizers
Instruction Sheet: Not Available
Warranty Availability: Not Available
UPC Code: 756122001493
Country of Origin: Mexico
California Executive Order: No